Deel deze pagina
Questa tavola rotonda fa parte del KNIR Colloquium "Us versus Them. Exploring Transatlantic Practices of Fascism(s) and Populism(s) from the Margins" organizzato da dr. Maria Bonaria Urban (Direttrice degli Studi di Storia, KNIR), dr. Monica Jansen e dr. Reindert Dhondt (professori dell'Università di Utrecht).
Ospiti: Adrián Bravi (autore) e Giovanni Dozzini (autore)
Biografia Adrián Bravi
Adrián N. Bravi è nato a Buenos Aires, vive in Italia dalla fine degli anni '80 e fa il bibliotecario. Ha pubblicato il suo primo romanzo in lingua spagnola nel 1999, a Buenos Aires, e dopo alcuni anni ha iniziato a scrivere in italiano. È autore di diversi testi, tra cui Restituiscimi il cappotto (Fernandel), La pelusa (Nottetempo), Sud 1982 (Nottetempo), Il riporto (Nottetempo), L'albero e la vacca (Feltrinelli), L'inondazione (Nottetempo), Variazioni straniere (Eum – racconti), La gelosia delle lingue (Eum – saggi), L'idioma di Casilda Moreira (Exòrma), Il levitatore (Quodlibet), Quattro novelle sui rattristamenti (Edizioni Volatili). I suoi libri sono stati tradotti in diverse lingue.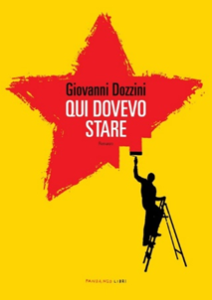 Biografia Giovanni Dozzini
Giovanni Dozzini (1978), giornalista e traduttore, ha vinto l'European Union Prize for Literature 2019 con il suo romanzo E Baboucar guidava la fila (Minimum Fax 2018). Ha scritto altri quattro romanzi: Il cinese della piazza del pino (Midgard 2005), L'uomo che manca (Lantana 2011), La scelta (Nutrimenti 2016), Qui dovevo stare (Fandango 2021). I suoi articoli sono stati pubblicati su Europa, Huffington Post Italia, Pagina99, OndaRock. È tra gli organizzatori del festival di letteratura in lingua spagnola Encuentro.