Date(s): 13 december 2023
Time: 17:00 - 19:00

This discussion aims to investigate the complex and often unruly interplay between the colonial deployment of Western classics as tools of subjugation and the reaction of African intellectuals who sought to bend the colonial narrative of classics according to their own agenda. sometimes yielding to it and sometimes challenging it. As a case study I will focus on the Italian colonies in the Horn of Africa.
After a broad discussion of the main channels used by Italian colonial authorities to disseminate notions of western classics functional to the building of colonial cultural hegemony I will analyse the different approaches to Western classics as well as modernity in the writing of an influential intellectual such as Gäbräyäsus Haylu author of the novel ሓደ ዛንታ/Hade zanta, (1927) which I've recently translated in Italian as L'ascaro.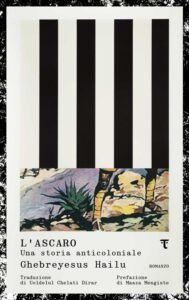 About the speaker
Uoldelul Chelati Dirar was born in Asmara (Eritrea). He has done his secondary school and university studies in Bologna (Italy). In 1988, after completion of his Doctoral studies with a thesis on African studies at the Cagliari, he went back to Eritrea where he has taught until 2003 in the Department of History of the University of Asmara. He has also been chair of the same Department from 1999 to 2001. In 2003 Uoldelul Chelati Dirar went back to Italy and is now Associate Professor of African History in the Faculty of Political Science at the University of Macerata.
Historian by training, Uoldelul Chelati Dirar has dealt mainly with the history of the Horn of Africa, particularly Eritrea, during colonial times. His research interests focuses on the processes of elites formation and on the development of nationalisms in the Horn of Africa.
© banner: dipinto "Ufficiale italiano con Ascari" conservato presso la Società Geografica Italiana, https://catalogo.beniculturali.it/detail/HistoricOrArtisticProperty/1201362005
Register for this event