Deel deze pagina
Hidden in the basement of the KNIR is a treasure waiting to be explored: a collection of over 500 rare books, mostly from the sixteenth to the early nineteenth centuries and covering a wide array of topics related mainly to Italy and Rome.
In this KNIR-practicum, an intensive course for BA and (R)MA students in history of the book, (art)history, archaeology and related disciplines, participants will gain hands-on experience in exploring this thus far largely unstudied collection.
The course combines lectures and practical workshops with excursions to famous libraries in Rome such as the Biblioteca Angelica and the Biblioteca Casanatense, as well as a marbled paper workshop.
It offers wide-ranging insights on the history of book production and on present prospects and challenges of special library collections. Participants will choose a specific topic for individual study from the KNIR's rare book collection.
The course culminates in a digital exposition of some highlights of the KNIR collection, curated by the participants. This course culminates in a digital exposition of some highlights of the KNIR collection, curated by the participants. BA and MA students from Dutch universities are encouraged to enroll in this course. No specialist knowledge of rare books is required.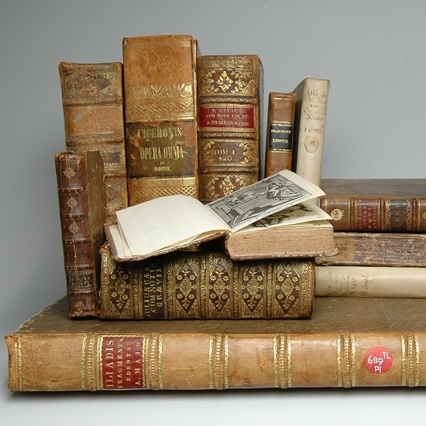 Staff
Eva van Kemenade (University of Amsterdam/ University of Warwick)

Target group
The course is open to students in history of the book, (art)history and related disciplines at BA or (R)MA level from KNIR partner universities (Universiteit van Amsterdam, Vrije Universiteit, Universiteit Leiden, Universiteit Utrecht, Radboud Universiteit, Rijksuniversiteit Groningen).
Course format and assignments
The course is organized by and hosted at the Royal Netherlands Institute in Rome (KNIR). It consists of a 7 days intensive seminar period in Rome, with workshops, library assignments, excursions and self-study. Before and after the seminar participating students work independently on two written assignments:
• a written preparatory assignment: deadline TBA
• a concluding essay: deadline TBA

Credits and assessment
The study load is the equivalent of 3 ECTS (84 hours). Each student should arrange with his/her home coordinator whether the course can be a part of the existing curriculum. After successful completion of the course the KNIR provides a certificate mentioning study load and evaluation.
The study load is based on:
a) Before arriving in Rome: independent study of course material and preparatory assignment: 1 ECTS (28 hours)
b) Intensive course period in Rome (7 days), including final assignment and contribution for digital exposition: 2 ECTS (56 hours)
Costs
Tuition and lodging at the KNIR is free for selected participants from the above mentioned Dutch universities. Personal expenses, including meals, are not included. Students, enrolled in a KNIR partner university receive a €100 reimbursement of their expenses for travelling to Rome after submission of their final essay.
Facilities in Rome
All participants will be housed at the Royal Netherlands Institute in Rome's Villa Borghese Park. From there, it is only a short walk to the historical center of Rome. The KNIR accommodation consists of shared bedrooms and bathrooms, and includes a living and dining space, a large kitchen, washing machine and wireless internet.* All residents have 24/7 access to the library and gardens of the Royal Netherlands Institute.
* The KNIR accommodations comply with Italian national safety and health requirements, also in light of  COVID-19.
Application and admission
The course is a selective course with a maximum of 10 participants. The selection of participants is based on grades, the positioning of the course in the student's curriculum, and a letter of motivation. Students can apply via the link below; include in your application:
• a letter of motivation (max. 1 A4)
• a cv
• a recent list of courses followed and grades provided by your university
Apply before
16 October 2022
Please note that the decision of the selection committee is final and no correspondence will be entered into.
More info
E-mail: secretary@knir.it
Phone: (+39)063269621