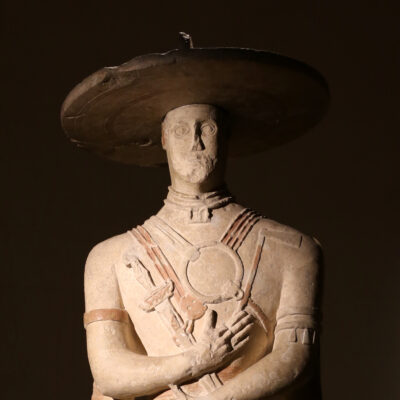 Date/Time
Date(s) - 15/03/2023
17:00 - 18:30
Categories No Categories
Our knowledge of Italian societies before the Roman conquest is not what we would like, as a consequence of a fundamental lack of first-hand literary sources. In fact, annalistic sources basically provide us with a
narrative of wars, and not much more. We have epigraphic documents of great importance as representatives of the authentic voice of these communities; unfortunately, the contents of these texts are not always clear. The iconographic imagere, though rich and in some cases teeming, appears mainly decorative and at best allusive to local sagas about which we know almost nothing; but such images can hardly speak of aspects such as the political and social organisation of these societies. Finally, the archaeological data: the last few decades have brought significant, and sometimes impressive, news and improvements to our knowledge, thanks to excavations in areas such as Abruzzo, Molise, Umbria and Piceno. The fact remains that it is very difficult and risky to move from the organisation of a necropolis to the social structure of the related community.
While such a picture may seem hopeless, we do have some elements that may be useful. The talk will focus on a selected number of contexts (inscriptions, statues, monuments) and stories from literary sources, to try to illuminate a rather difficult aspect to understand, namely the management of power among the cultures of ancient Italy. Cultures that ancient sources describe as being mainly concerned with war and pastoralism, but that were perhaps something more.
Bookings
Bookings are closed for this event.