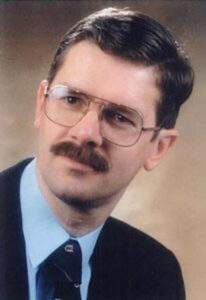 De Ted Meijerprijs, vernoemd naar de in 1997 overleden ex-directeur van het KNIR, wordt eenmaal per jaar uitgereikt voor de beste scriptie of dissertatie op het gebied van de geesteswetenschappen, in relatie tot Italië en in het bijzonder tot Rome.
De prijs heeft tot doel de winnaar in de gelegenheid te stellen zich in vrijheid te oriënteren op een promotie- of postdoc-onderzoek.
De prijs bestaat uit:
•   een onderzoeksbeurs van €2400,- (voor afgestudeerden) of €3000,- (voor gepromoveerden);
•   drie maanden gratis onderzoeksverblijf aan het KNIR;
•   een reiskostenvergoeding van max. €500,- (ter vergoeding van de kosten van de reis Nederland – Rome en voor studiereizen in Italië).
De Ted Meijerprijs 2022 is toegekend aan Claudia Minchilli voor haar proefschrift Localizing Digital Diasporas Diasporic digital networking among Somali, Romanian and Turkish women in Rome through the lens of social class die zij op vrijdag 19 november 2021 aan de Universiteit Utrecht heeft verdedigd.
Voorwaarden
In aanmerking komen scripties en dissertaties die zijn afgemaakt en succesvol verdedigd in de achttien kalendermaanden voor de deadline van de aanvraag.
De onderzoeksbeurs wordt gedurende het verblijf te Rome in maandelijkse delen uitgekeerd, op de laatste dag van de betreffende maand.
De vergoedingen voor reis- en verblijfkosten worden gegeven voor werkelijk gemaakte kosten, die met relevante bewijsstukken moeten worden aangetoond. Bedragen de werkelijk gemaakte kosten meer dan het maximaal te vergoeden bedrag, dan wordt het maximale bedrag als tegemoetkoming uitgekeerd.
Aanvragen
Gegadigden voor de Ted Meijerprijs 2023 kunnen zichzelf aanmelden. De aanvraag dient een korte omschrijving (maximaal 2 pag. A4) van het in Rome te verrichten onderzoek te bevatten en dient vergezeld te gaan van een exemplaar van de scriptie of dissertatie. Ook moet een aanbevelingsbrief van de scriptiebegeleider of promotor in gesloten enveloppe worden bijgevoegd of – indien de aanvraag digitaal wordt gedaan – per aparte e-mail worden gestuurd naar secretary@knir.it. De toewijzing geschiedt door de directeur van het KNIR na overleg met de wetenschappelijke staf van het instituut.
De aanvraag dient voor 15 november 2023 te worden ingediend. De aanvraag zelf kan per e-mail worden ingezonden aan secretary@knir.it; verzend de e-mail met een verzoek om leesbevestiging en vermeld in het onderwerpvenster in hoofdletters: AANVRAAG TED MEIJERPRIJS. De scriptie of de dissertatie en de aanbevelingsbrieven dienen per priority post of in digitale vorm naar het KNIR te worden gezonden (postadres: Reale Istituto Neerlandese di Roma, 'Ted Meijerprijs', Via Omero 10-12, 00197 ROMA, Italia).
De uitslag van de selectieprocedure wordt binnen zes weken na de sluitingsdatum aan de kandidaten meegedeeld.